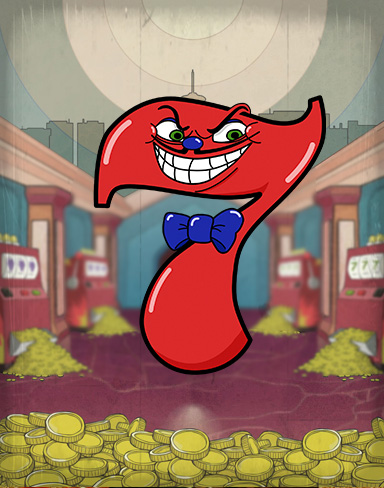 We are excited to announce, that our crazy cartoon-styled exclusive Online Gambling Game, Fruithead, is live!
Our new exclusive Fruithead slot is made in the standard and well-known 5 x 3 layout and is an aggressive, highly dynamic, and very fun slot with a number of benefits and familiar gaming features. You can expect wonderful gameplay and interface, exciting features, and an overall incredible gambling experience.
Have you watched retro cartoons of the 1930-s? Their unforgettable charm and amazing characters served as a forerunner for the script and graphics of the Fruithead slot. This is not about going crazy. It's about classical hand-drawn animation, gamification, and keeping up with current trends. Players need fun at its fullest and we are ready to give it to you! Get ready to play with lucrative fruits and try to catch the lucky smiling seven. It is this coveted symbol that can bring you an incredible multiplication of your winnings! The Fruithead slot is available for playing on all mobile devices, and, among other things, offers, as already mentioned, the function of adjacent pays. Also do not forget to play the classic version of the side-game that allows you to double your profit!
The Fruit Head is the newest and latest addition to our Fruit Slots catalog. You can play almost every type of fruit slot imaginable! A Fruithead gracefully complements this lovely list. Are you ready to play?