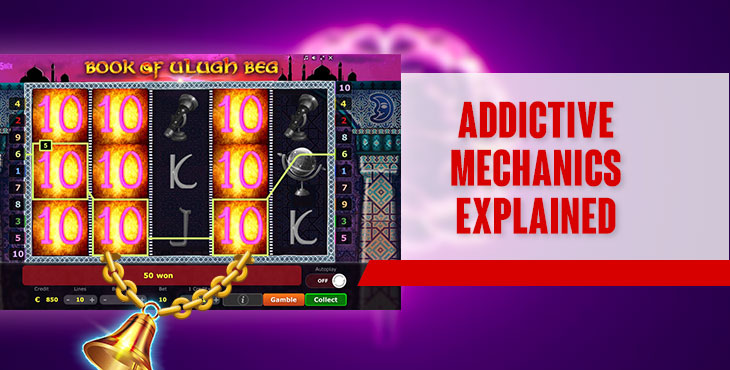 What makes a good game of slot "playable" more than the others? What creates a perfect balance of RTP, Hit Rate, and volatility? It's being widely recognized, that a good slot is the one most played.  Achieving this has long been the number 1 task of numerous gaming studios, as well as gaming operators themselves, trying different combinations to unlock the key to the gamblers' souls.
One thing that is obvious nowadays is the unfortunate approach of many studios, trying to release slot games more looking like classic or social gaming titles. Super-well designed symbols and exciting graphics, great, almost cartoon styled art…and little success with gamblers. Why is that?
Gambling is addictive. There is no need to jump in physiological explanations, but while making good and long-term effective slot it is important to keep it "gamblish". By our means, its better for the slot to "give often" and little, then to give big and almost never, or never give at all! Keeping player in the game provocating his feelings with frequent wins and most importantly, controlling FEAR OF LOSE, while at the same time combining it with usual, well thought, graphics, is key to success. There is definitely no need to make "Soyuzmultfilm" style of slots to success in the gambling world.
Do you agree? Subscribe to our newsfeed to get more insights!