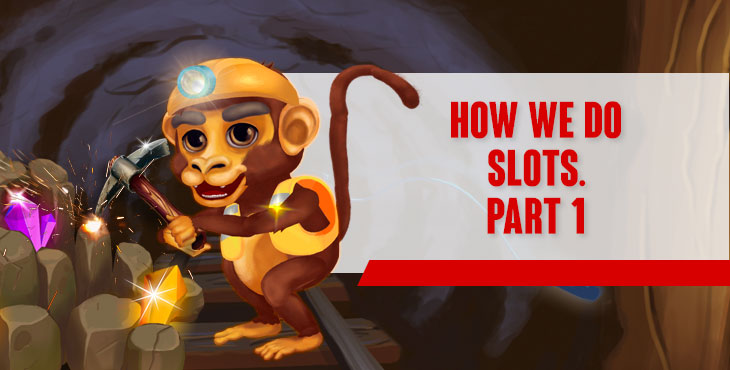 Making a good game of slot is always a challenge. Not only because the market is full of all sorts of slots for many many years, but mainly because it is hard to guess which slot will be a commercial success, and which one will struggle to attract even a few spins.
At Five Men Games we are looking at this process from the classical and rational angle. The first thing one has to consider is the very core and very deep nature of the game of slot machine. It's a lucky guessing combination, aimed to bring you fun and positive emotions, once you hit the winning line. Scientifically said, it stimulates certain parts of your brain (those responsible for pleasure) and creates addiction. Combining it with the fact, that humans are unconsciously genetically chasing food for millions of years, this looks like a good preamble for producing….FRUIT slots?
Yes, every gaming studio online slots portfolio consists of X% of FRUIT slots. One should consider not less than 30-40% being classical FRUITS in order to address classical players. Another themes and plots for slots are variable. At Five Men Games we are looking at the following topics :
Gangster style slots
Hentai / cartoon / fairy-tale slots
Sea and Ocean themed
Pure magic and fantasy world-oriented slots
Exclusive content
Exclusive content is something we create with a special focus. It's either done for a specific market or specific client presenting completely unique plot, carefully chosen with consideration of all of the important factors. For example, our specially branded slot "Kuponovka" features a romantic, dangerous and opportunistic period of Czech privatization of early 90-ies and
How do we approach mathematics, RTP, volatility, Hit Rate, and other important technical parameters? Check the second part of our insights!